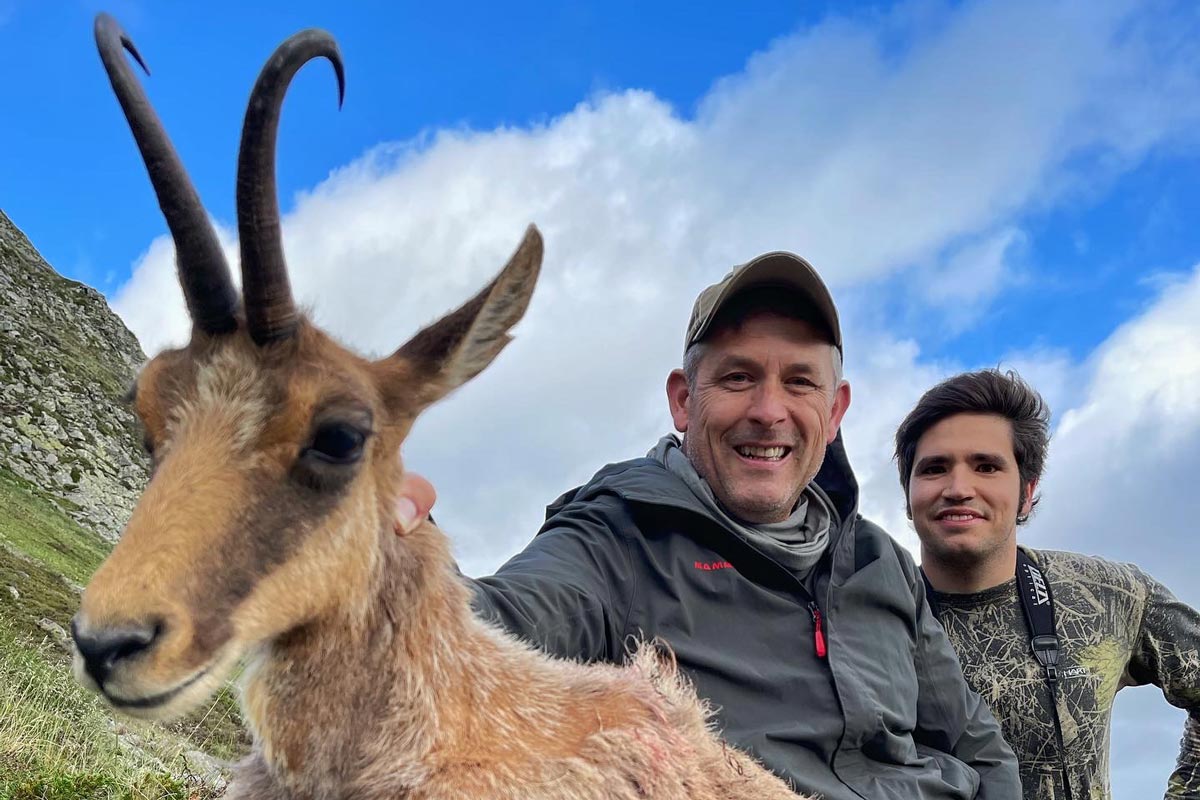 Once we had successfully completed Ashley's first roe deer stalking in Spain, we headed to the Cantabrian Mountains, for Ashley to get his first Cantabrian chamois.
At 5 o'clock in the afternoon we started our way to the hunting area. A huge valley an hour's drive from the nearest road and as we could see later on, it had a privileged chamois population, being one of the best Cantabrian chamois hunting areas in Spain.
After seeing about 50 chamois, we finally located one that met our expectations. After stalking this Cantabrian chamois until we were 200 meters away, Ashley shot it, leaving the shot two fingers above it.
As soon as we shot it and verified that there was no blood on the shot site, it started to rain and as there was only one hour of daylight left, we decided to go to the hotel to enjoy a typical Spanish dinner, and try the Cantabrian chamois stalking the next day.
The next morning around 8:30 we were back in the hunting area. We had barely got out of the car when I spotted a huge Cantabrian chamois.
After thinking about the best way to approach the chamois to successfully finish the Cantabrian chamois stalking, we headed towards some crags, taking advantage of the bottom of the valley to avoid being seen and try to shoot it from there.
It took us an hour to get to the crags as we went slowly so as not to be seen by the chamois, but we were finally there and with the chamois at 70 meters.
Ashley got ready and managed to bring down the Cantabrian chamois with a perfect shot.
As always, we took advantage of the meat and removed the skin to make the animal's chest, as the occasion deserved it. It is not every day that you hunt a gold medal Cantabrian chamois.
We couldn't have had a better way to close Ashley's first mountain hunting experience in Spain. Looking forward to hir return in winter and Stalk a Gredos Ibex.