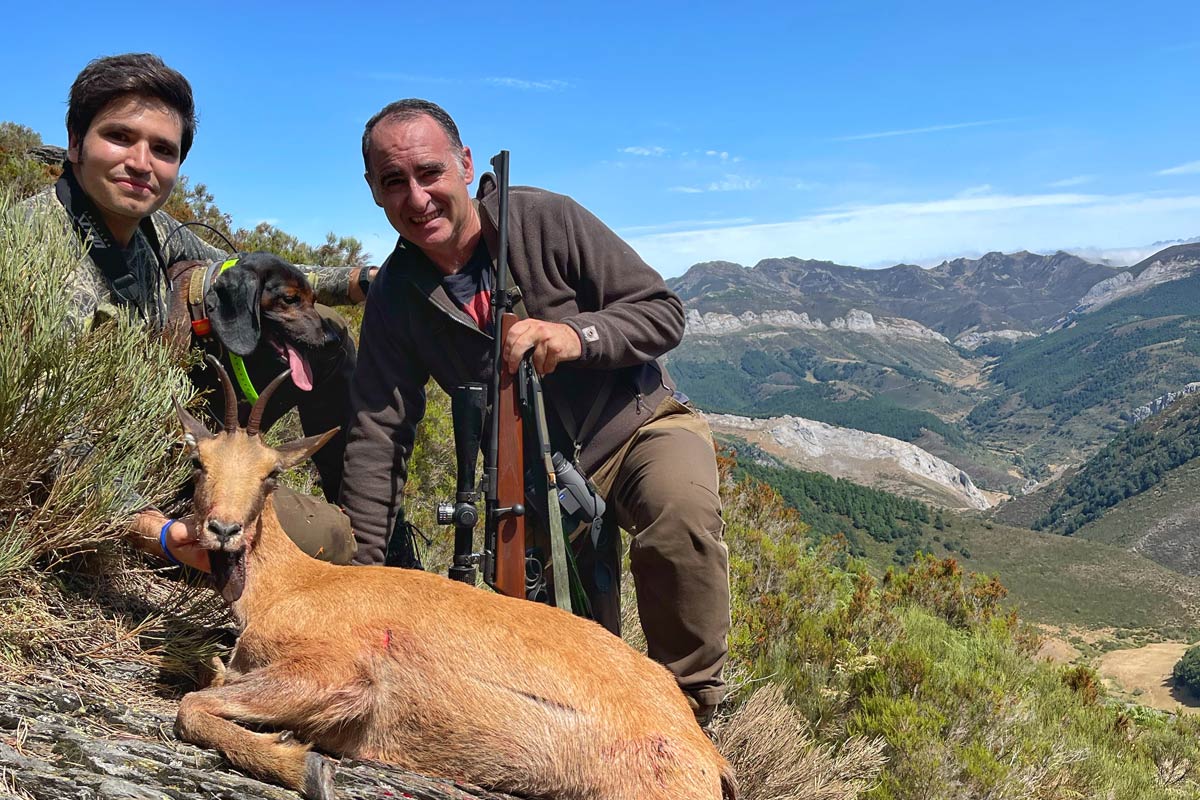 Taking advantage of the break in the roe deer hunting in Spain, in August we went to the Cantabrian mountains to enjoy of a Cantabrian chamois stalking.
After a typical Spanish dinner of the area, we went to bed to get up early the next day and enjoy of a mountain stalk in Spain.
It dawned one of the most beautiful mornings of the summer, the fog was at the bottom of the valleys, but the upper part was free and allowed us to enjoy that morning of hunting in Spain.
Shortly after starting to walk we saw the first Cantabrian chamois group, but they did not fit what we were looking for that day. We also saw mountain red stag, which in just a month would be our objective in the mountain red stag stalking in Spain.
Around 11 am we saw a group of Cantabrian Chamois, in which there was an old female perfect for shooting.
After an entry that allowed us to get as close as 180 meters, we managed to shoot it, although Jordi hit it pretty close to the back.
After an hour of waiting and letting the female lay down so that we were able to retrieve it, we put Brezo on the shot.
It didn't take him long to follow the trail and find the Chamois that had run about 300 meters and started to run down the valley.
After an exciting chase of my Baviera, we managed to retrieve the chamois and successfully finish this Cantabrian chamois stalking with Top Spanish Hunting.