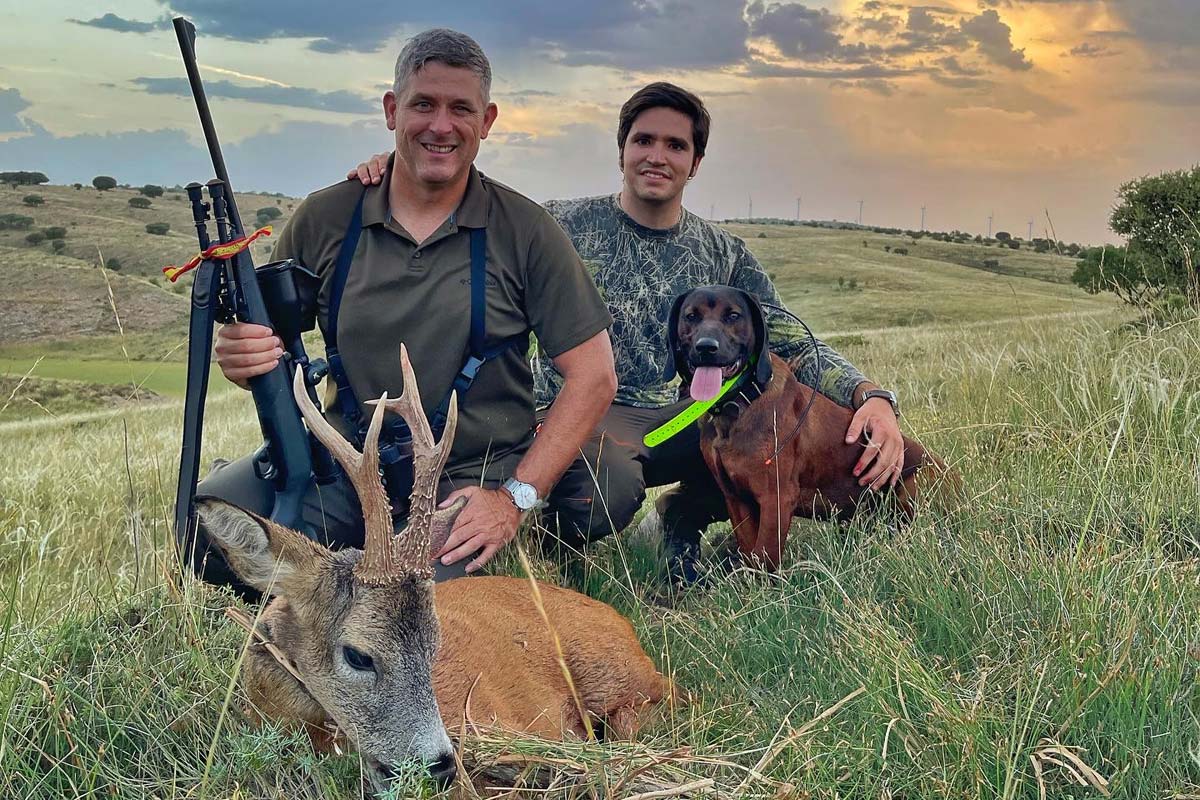 After picking Ashley up at the airport, we headed to one of the best roe deer hunting areas in Spain.
It was Ashley's second time hunting in Spain, but this time he would experience mountain hunting in Spain for the first time, as once we managed to finish the roe deer stalking, we would go to the mountains of Leon to try to shoot a Cantabrian chamois.
After lunch we waited for the temperature to drop a little, assuming that with so much heat the animals would be lying down, and we went to try to hunt Ashley's first Spanish roe deer.
As soon as we took the road that led us to the hunting area, we started to see the first animals, and once in the hunting area, it took us only 5 minutes to find animals that fulfilled what we were looking for. However, as we still had several hours of daylight ahead of us, we opted to look for something better.
After two hours of the most entertaining without ceasing to see roe deer, roe deer, calves… we chose to look out into a field in a very inaccessible place where there were always many animals due to the tranquility that this place provided them.
Shortly after looking out into the valley, we saw a doe that seemed to be accompanied as it kept looking back.
Indeed, after a few seconds the roe deer appeared, and after evaluating it with the telescope, we confirmed that it was an animal that far exceeded our expectations.
We approached a few meters closer and Ashley shot the roe deer, which ran away and stopped a few meters later. After a finishing shot we approached, took advantage of the meat and enjoyed the great trophy that Ashley had just achieved.
Congratulations on your first roe deer stalking in Spain.