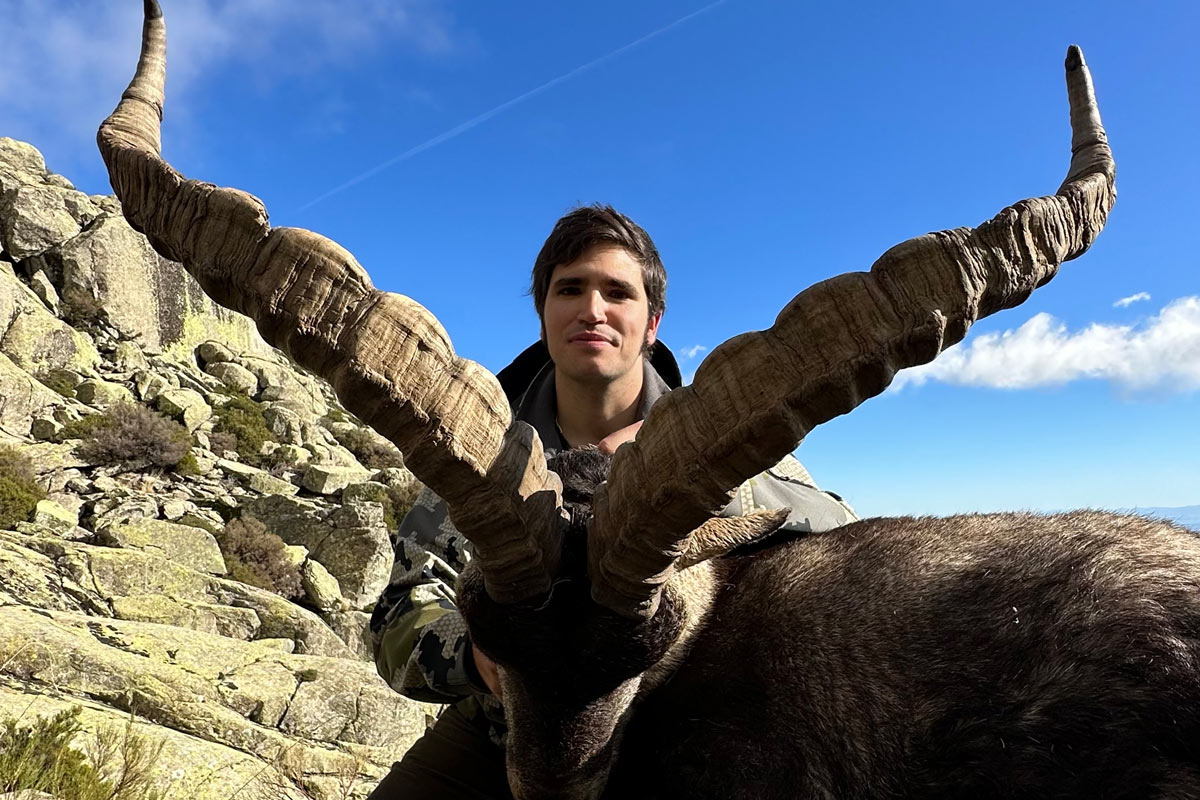 This time we had to try to get Gabriel to get his first Gredos Ibex.
We were hunting in one of the wildest areas, and the bucks were very high up, so they did not make it easy for us.
After all day hunting in Gredos and discarding young animals, Gabriel was finally able to shoot this beautiful Bronze Medal Gredos Ibex buck.