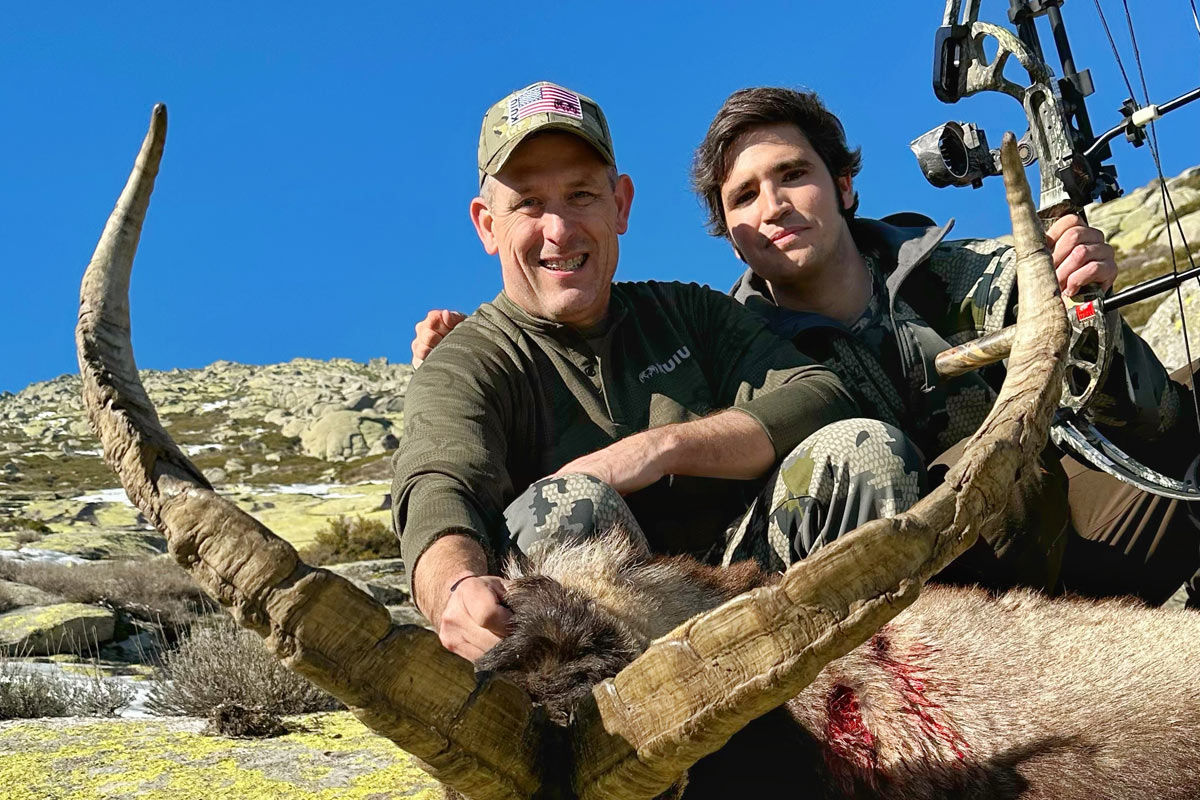 This time it was our turn to try to bowhunt a Gredos Ibex.
After a long flight, we were finally in Gredos testing the bow to make sure that the pins had not moved during the trip.
After shooting some arrows and checking that everything was ok, we started to climb up.
It only took a few minutes to locate the first Ibex, but since it has hardly snowed this year, they were almost on the top.
After an hour of climbing enjoying the spectacular Gredos mountains, we were almost at the ridge and the animals were already within rifle range.
After locating a group in which there was a Ibex that matched what we were looking for, we started the entry up to 40 meters and Ashley released an arrow that was well placed.
Although the shot was good, we had to finish the Gredos off with another arrow and this time it died practically on the spot.
We enjoyed a great day of hunting in Gredos, and culminated the archery stalking with a beautiful buck. A perfect start for 4 days of hunting in which we had 3 days of Driven Hunt ahead of us.
Date: February 2nd, 2023
Gredos Mountains – Spain