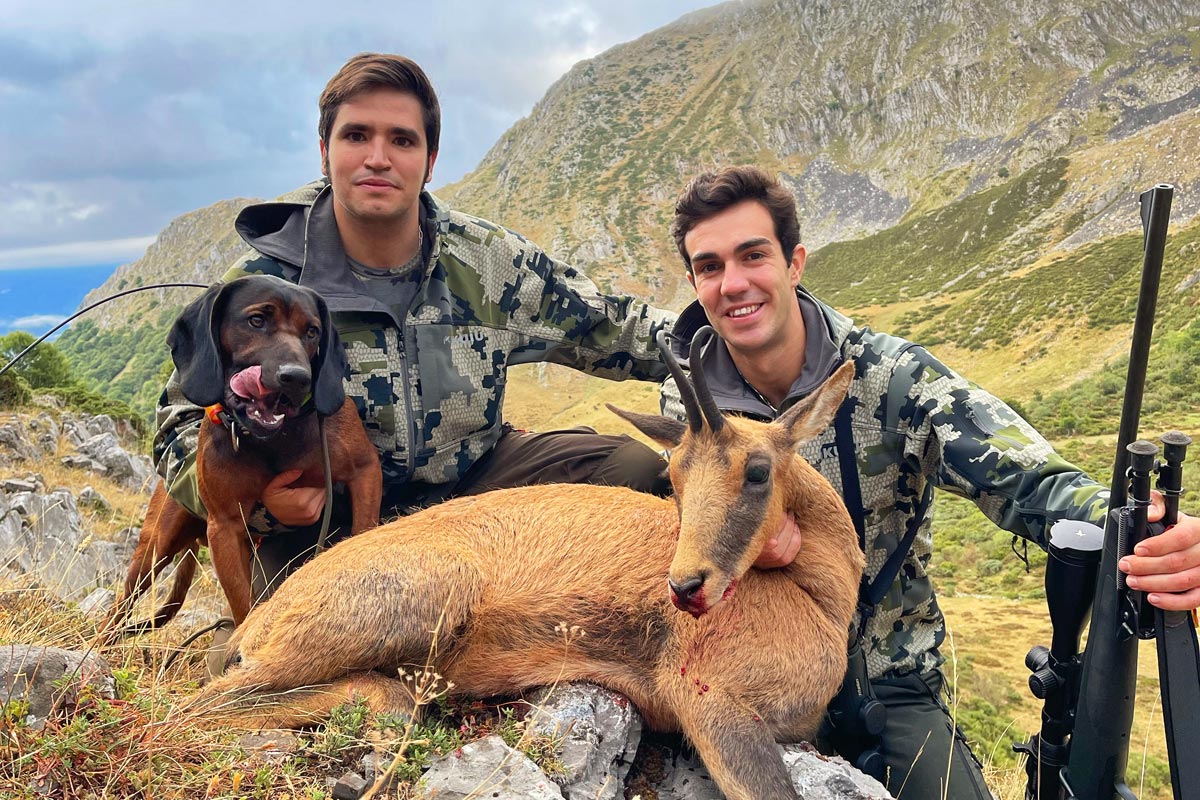 A week before we started stalking mountain red stag during the rut in Spain and continued stalking Gredos Ibex , we went up to try a cantabrian chamois stalking.
We met early with the ranger to take advantage of the first hour of the day, since at this point it was still hot in the middle of the day.
We had barely got out of the car when we saw the first group of Cantabrian chamois. They were all males and we were looking for a female, but even though they were not our objective, just seeing them made us enjoy ourselves. One of the privileges of hunting Cantabrian chamois.
We started to climb up the mountain and before reaching the top, we saw a single chamois that had not bred this year and that was a perfect specimen to shoot.
After an entry up to 200 meters, Tomás made a perfect shot that made the chamois not even move.
Unlike other times, this time we finished just an hour after we started hunting.
Another satisfied hunter and an unforgettable hunting experience in Spain with Top Spanish Hunting.