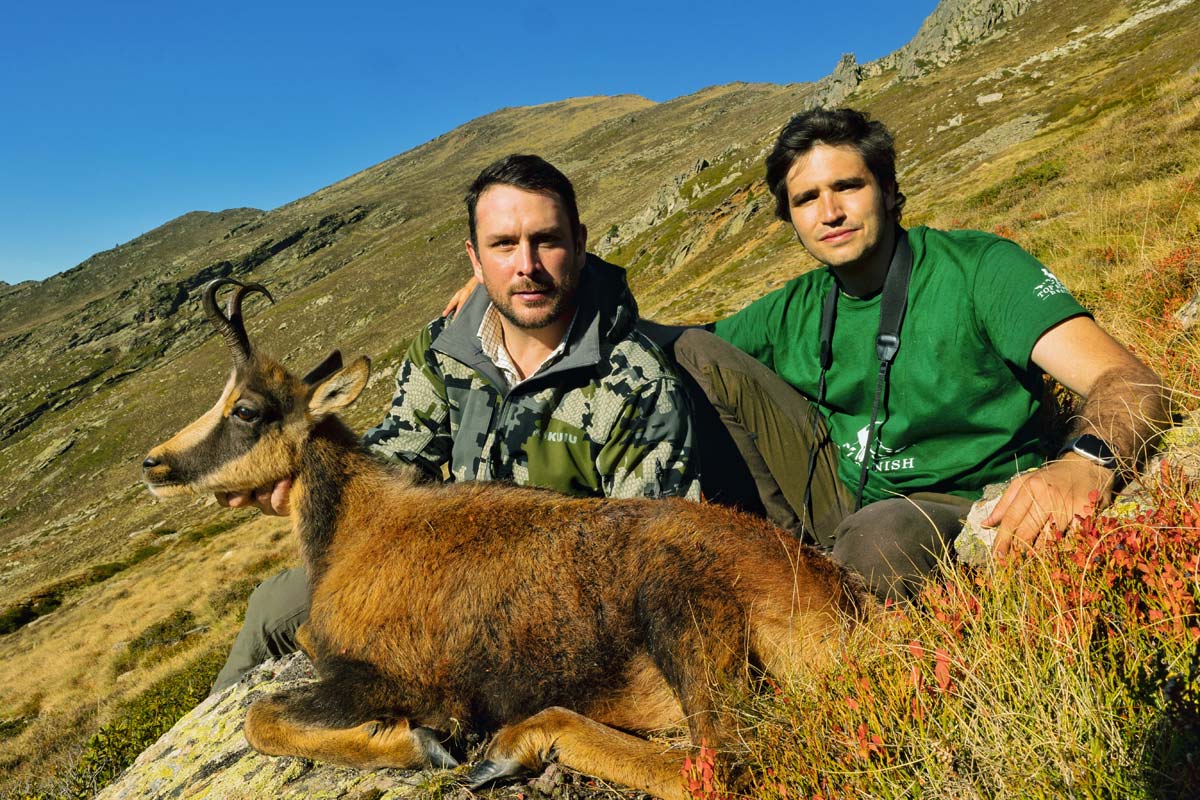 Once we finished with the mountain red stag stalking, we went up to the Pyrenees to hunt a Pyrenean chamois with Álvaro.
We arrived at the hunting area at 5 o'clock in the morning to start the climb at night and reach the high areas at dawn. When it started to get light it did not take us long to locate the first animals, but they were all on the crest of the mountain as the temperatures were still very high.
After locating the trophy buck that we were looking for, we started the entrance which took us two hours due to the steep slope.
We got as close as 250 meters but the terrain did not allow us to get any closer so Álvaro tried and missed the animal by a few centimeters in the two opportunities it gave us.
It was already midday so we had something to eat and started hunting up and down towards the car. When we had done half of the descent, we located a selective animal at 150 meters and Álvaro made a perfect shot.
We came with the idea of hunting a trophy buck, but Álvaro sprained his ankle on the way up, and taking into account that he was not going to be able to hunt the next day, he decided to shoot this selective animal that had to be eliminated from the mountain.
Congratulations to Álvaro for his first Pyrenean Chamois Hunt.
Date: October 15th. 2022
The Pyrenees – Spain