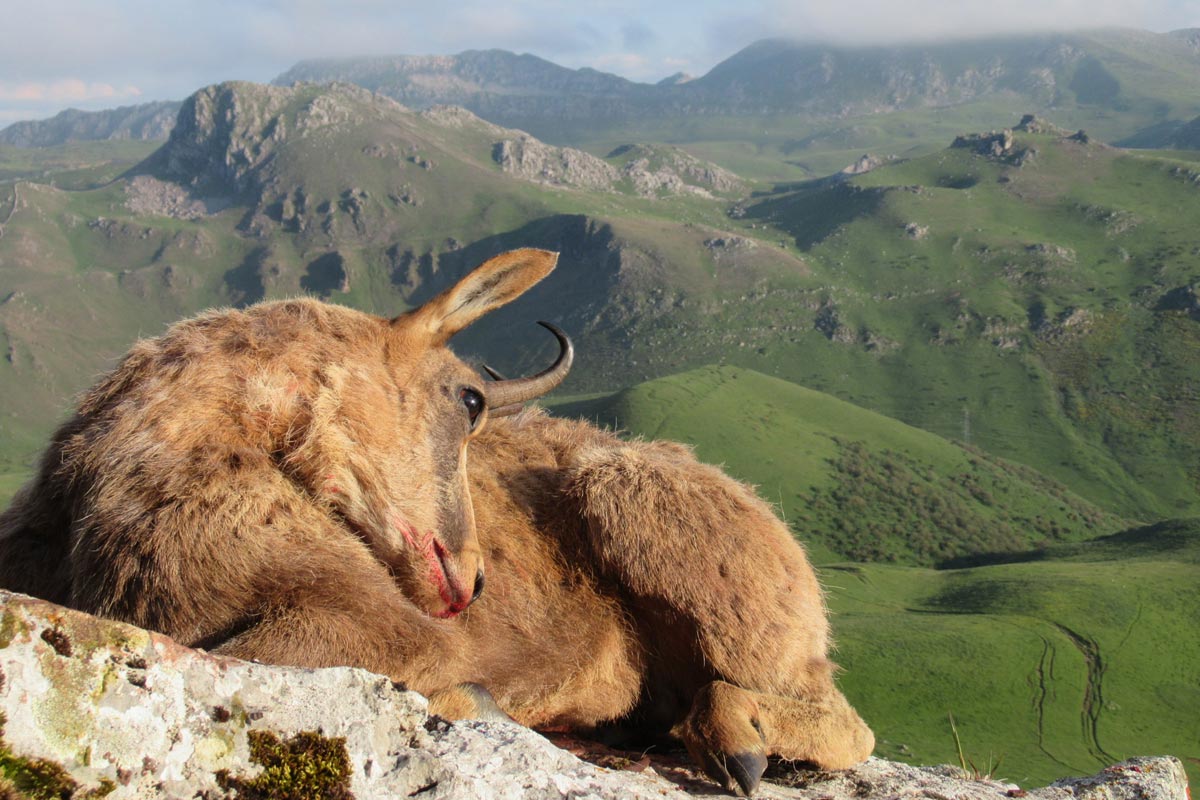 This time we headed to Cantabrian mountains, one of the best option you can choose for hunting in Spain, with the intention of stalking a Cantabrian chamois or stalking a spanish ibex.
That in this area have the shape of Gredos Ibex. We arrived late in the afternoon but we were still able to enjoy a mountain stalking in which we saw Gredos Ibex and Cantabrian chamois, although the little time of light that remained forced us to delay the hunt until the next day.
On the way back to the car, when the night was about to come, we saw this big old wild boar in the bushes, which the hunter shot perfectly. The day ended in the best possible way.
The next day we had to try again to Stalk a Cantabrian chamois or Stalk a Gredos Ibex, we did not have priority for any particular species, but for a trophy.
After the whole day enjoying mountain hunting in Spain, we were able to get this beautiful Cantabrian chamois. A great hunting experience in Spain for our client, who could not go home more satisfied.