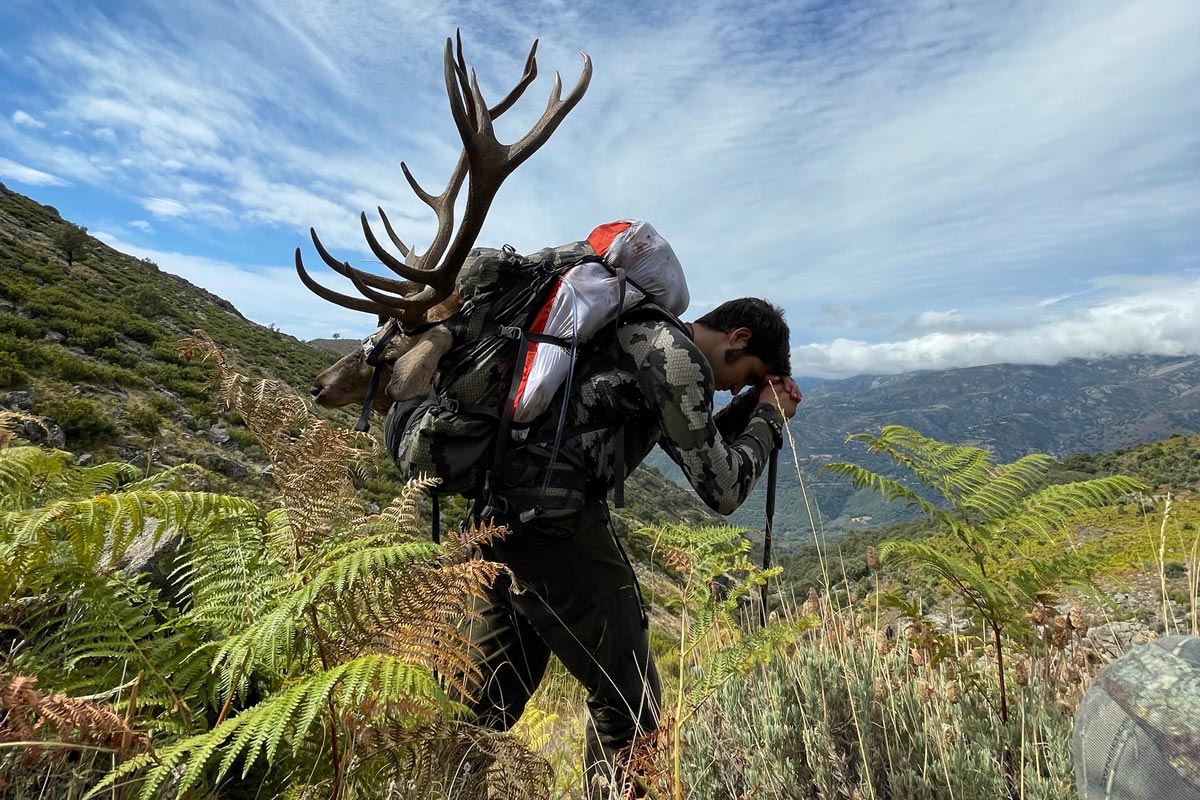 Taking advantage of the rutting season, one of the most beautiful times for hunting.
We went to enjoy a rutting deer stalking in the mountains.
After the whole previous afternoon enjoying the rut in a spectacular landscape and seeing several deer that adapted to what we were looking for, as there were several specimens that adapted to what we were looking for, we decided to use the afternoon to choose the right animal to try to hunt the next morning. Finally we decided on a deer that dominated an area of very difficult access to make it an extreme hunt.
The next morning we arrived at night to the area, and shortly after daylight it appeared and we were able to shoot it after enjoying how it approached our claim from 800 to 200 meters.