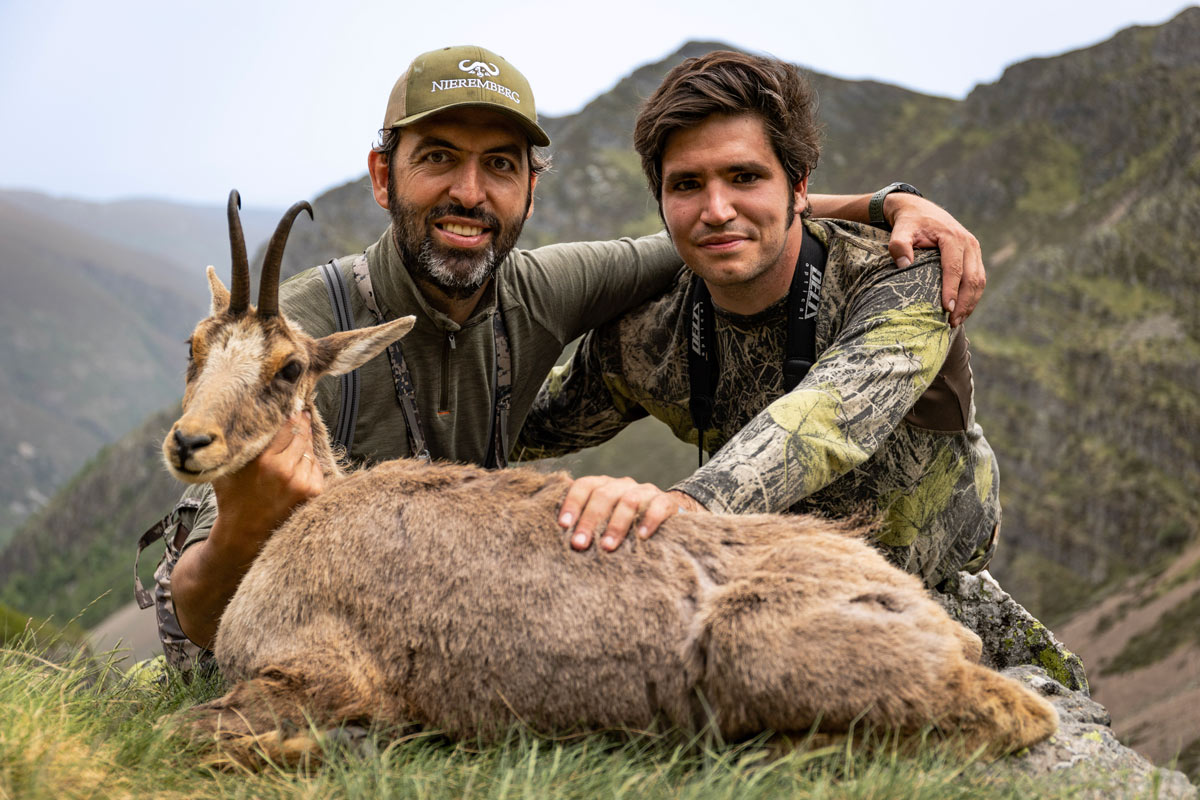 Taking advantage of the spring we went to León to hunt a Cantabrian chamois with Quique.
After a little tough climb due to the heat that caused the chamois to be quite high, we began to see a large number of animals on the ropes.
Around 11 am we had already shot two chamois, but the inclination of the shots made it complicated and Quique was not able to hit them.